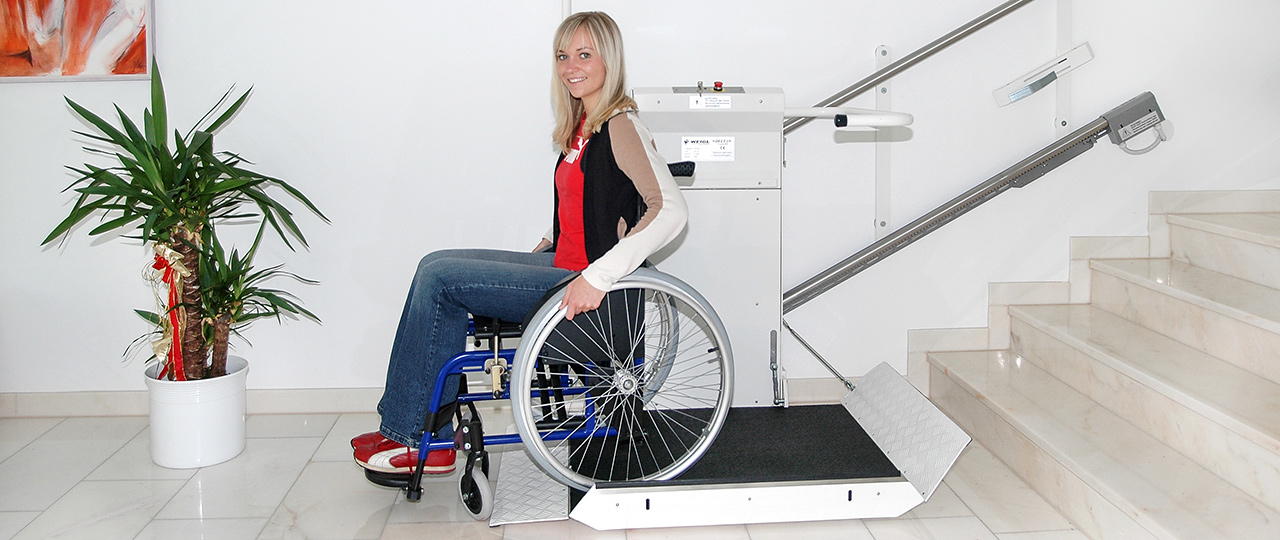 LIFT SYSTEMS FOR RELIABLE MOBILITY AND QUALITY OF LIFE

Platform stairlifts

No matter whether it is for extremely steep or narrow stairs, tight radii inside and curves on the outside, very long travel lengths or extreme conditions in outdoor areas - our platform stairlifts handle the most difficult tasks effortlessly.
WEIGL - LIFT SYSTEMS FOR MORE QUALITY OF LIFE
Steps represent an insurmountable hurdle for wheelchair users and thus limit their mobility immensely. We see it as our task to give our customers back a bit of quality of life through our extensive range of mobility solutions, especially platform stairlifts.