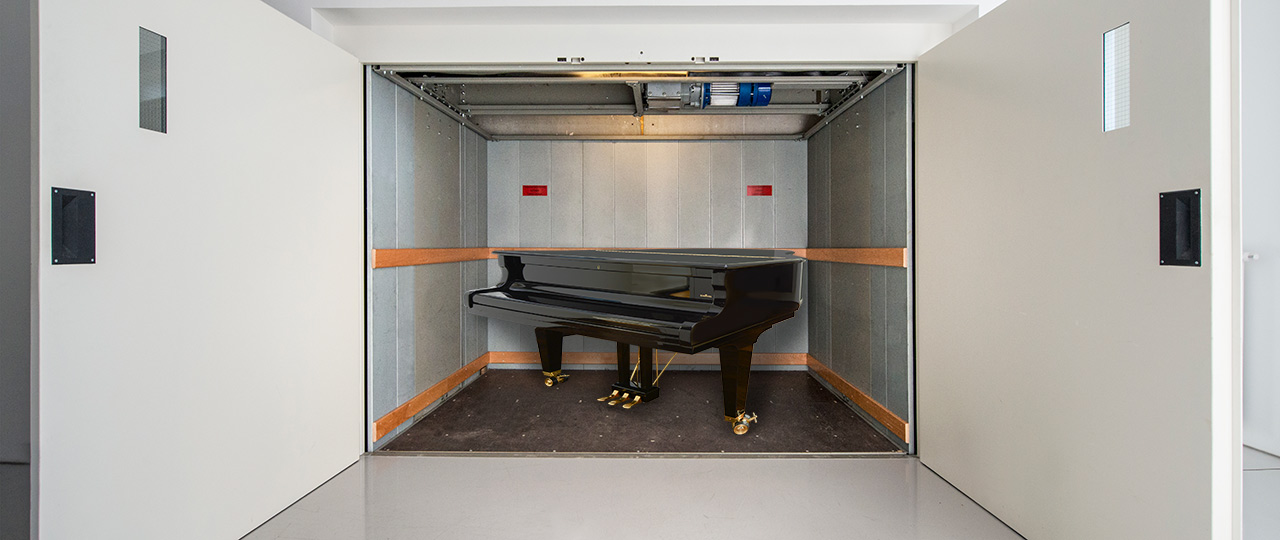 Transporting loads of up to 2000 kg efficiently and conveniently
VIRTUALLY MAINTENANCE-FREE
The ZETA is a walk-in goods lift with electric chain drive attached to the cabin lifting frame. This form of drive system is extremely energy-saving and at the same time almost maintenance-free and very strong.
The specialist
THE ZETA COVERS ALL YOUR NEEDS
The ZETA's size and load capacity can be adapted to meet each customer's requirements. The ZETA is designed exclusively for transporting goods - people are not permitted to ride in this lift. The lift well pit and lift well head are considerably smaller than with a conventional lift system because no protective spaces are required. No lift motor room is needed either.
Zeta lifts are inspected and approved once by the TÜV after they have been installed. An annual inspection is mandatory.
Design and specifications