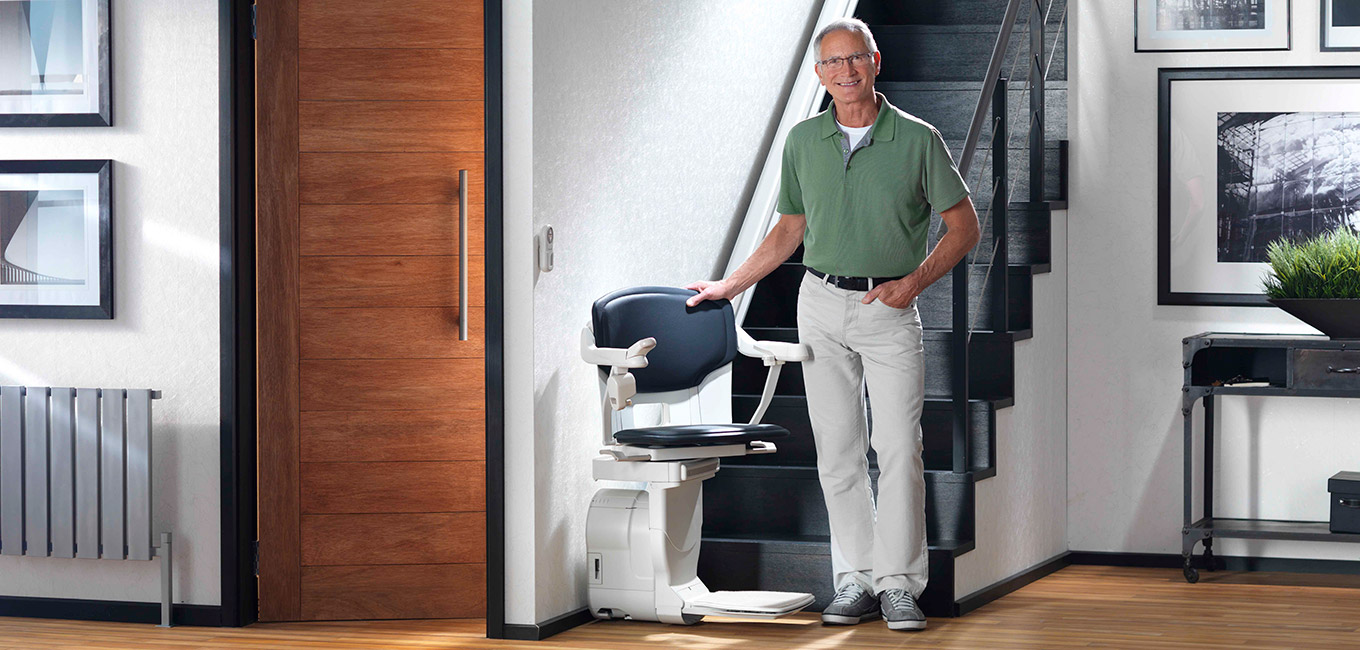 Living barrier-free with products and solutions from WEIGL

Quality of life and independence

Especially for elderly people or people with physical limitations, going up and down stairs is a huge challenge or even almost unthinkable. As the market leader, WEIGL is an Austrian family-owned company that offers the optimum solutions for a barrier-free home with its comprehensive range of chair stairlifts, wheelchair lifts and home lifts.
WEIGL lift systems for your barrier-free home

Customer testimonials and experiences

Even with increasing age, living in the familiar surroundings of family, friends and neighbours is the wish of many people. We are happy to help you with this, because with a stairlift from WEIGL, the arduous task of coping with steps is a thing of the past. Read for yourself some customer opinions about WEIGL lift systems and our comprehensive service.
Best liked
"We were treated like people, not like a number. The communication with the Weigl company was impeccable. We felt in very good hands. In case of problems, they reacted immediately and the craftsmen were all extremely friendly."
Maria S., 1. July 2019
The best decision!
"We chose Weigl because they gave us great advice. We first wanted a lift system that would have been relatively expensive, but the sales representative suggested a cheaper option for us, which is now also much better. So thats great! Very competent. We can really recommend them!"
A.D., 27. June 2019
Everything perfect!
"I had been looking for a seat lift provider for my mother. The provider had also contacted me quickly. Then someone came by to look at the stairs. The seat lift is now installed and everything works perfectly. Based on my experience, I can therefore recommend this provider."
Elisabeth F., 30. April 2019:
Simply great
"The friendly consultants from Weigl-Aufzüge got back to me very quickly and gave me detailed advice. All my questions were answered and they really spent a lot of time with me. The offer was also very good. I can only recommend Weigl lift systems!"
Kathrin H., 8. April 2019
Platform lift
"The Weigl company was awarded the contract for the lift. The had offered the best price-performance ratio. Above all, all costs were included in the bid price. With other suppliers, these were not included. I would describe the Weigl company as competent."
Andrea P., 19. March 2019
Very competent company
"On Wednesday, I will get my lift installed by the Weigl company. I chose the company because they made me a good offer very fast and then we agreed quickly. Before I signed a contract, they sent me very detailed plans. I would recommend the company to others."
Friedrich S., 3. February 2019