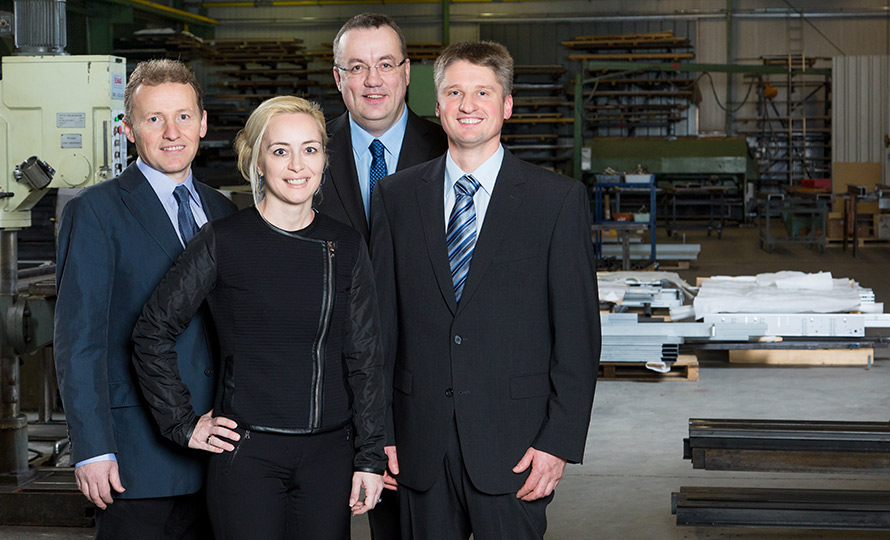 In the family since 1899
Installing a lift, together with service support, represents a long-term investment. That is why it pays to choose the right partner. At the same time, we also see the long-term vision of our business actions as a central principle of our success.
As an Austrian family business with a history dating back over 120 years, we have built up many years of tradition, values and know-how, for which we are both proud and grateful. And, it is always a pleasure for us to implement mobility solutions together with you that make your everyday life easier, and to manufacture customised transport solutions for the widest range of applications. This versatility and expertise is unique in Austria.
Our mission is to focus all our energy on the further development of the company, for the benefit of our customers as well as all employees and their families and, last but not least, for the benefit of the region. We want to set our course so that the next generation continues to move UPWARDS WITH IDEAS at WEIGL!
Your Karin Weigl
Managing Director
It pays to choose the right partner when choosing a provider.
For decades the Austrian brand WEIGL has stood as a full-solution supplier for lift and mobility systems that always meet the latest standards of quality, technology and design. Today we are Austria's largest lift manufacturer and the market leader for stairlifts and wheelchair lifts.