The best solution for every requirement
Good to know you have a reliable partner, because no two stairs are the same.

No matter whether you phone us, email us or make an on-site appointment , our technical advisers will be happy to come to your home and discuss the perfect stairlift solution for you on site, free of charge and without obligation.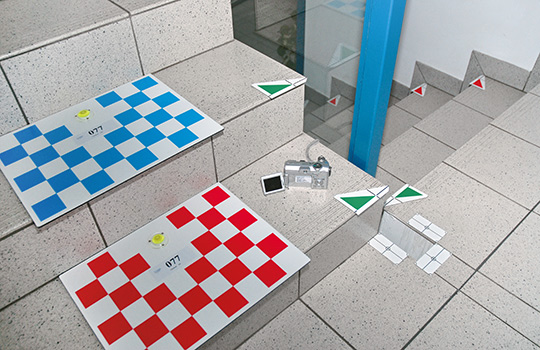 We leave nothing to chance
Computer-aided planning by our design office
Quick and trouble-free delivery and installation require a precise survey of the structural situation on site. We measure the staircase digitally using the latest surveying technology. Our design office then use this data to compile a detailed plan.
Quick and clean installation
Your stairlift is ready for operation within the shortest time thanks to our professional and careful installation work.
Your stairlift is fitted by our specially trained installation team within one day - without any dirt or conversion work.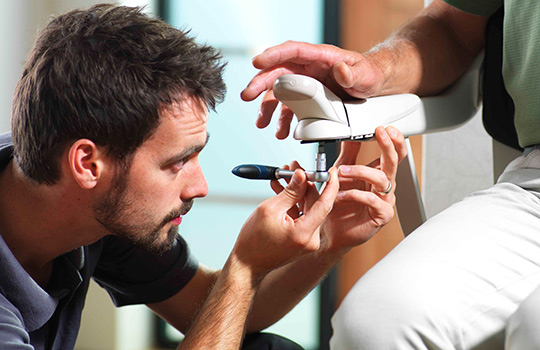 Our customers appreciate us as a reliable partner
We take time for you!
The stairlift is very easy to use, and our technicians will show you how to use all the functions and controls in peace and quiet so that you are familiar with the way it works. Our customers know that and appreciate us as a reliable and conscientious partner.
A detailed instruction manual is of course included so that you can refer to the instructions again later on.
Enjoy advice from a specialist - expert, free and no obligation
One contact person for all your inquiries. From your first meeting through to installation, our specialist remains your reliable partner for all your stairlift issues. We will take time for you and discuss all the possible solutions, equipment options and all your questions regarding financing, subsidies and any official regulations.