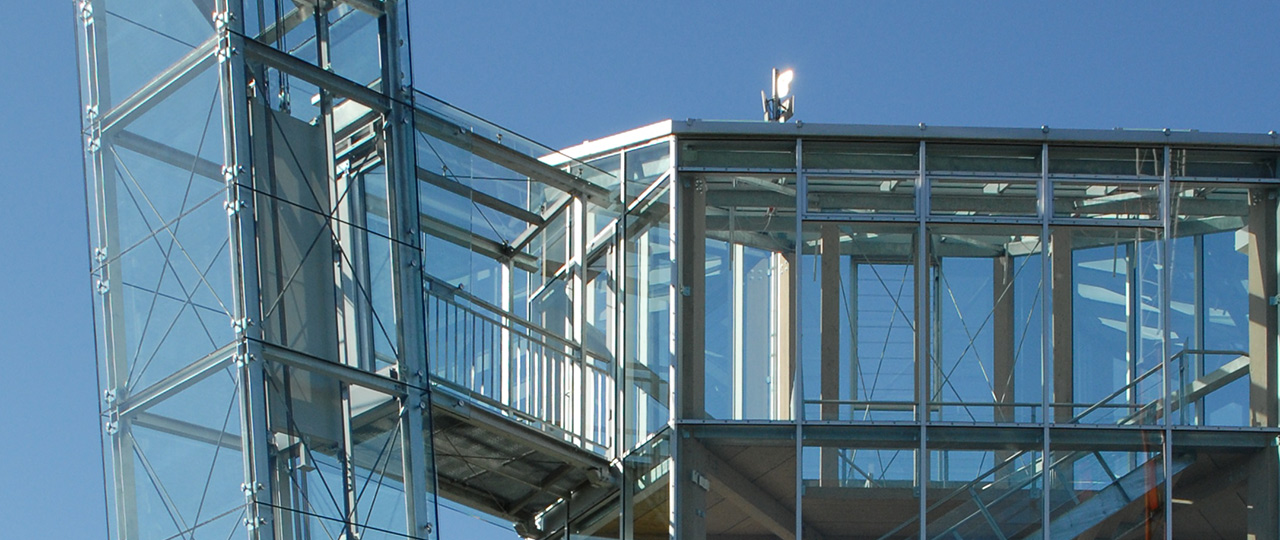 We focus on your needs
SPECIALISTS IN CUSTOM PASSENGER TRANSPORT SOLUTIONS
An eye-catching lift concept is a feature that can really make a building stand out. Thanks to decades of experience, at Weigl we know how to meet in full the often challenging expectations of planners and architects.
The challenge was the extreme inclination
The lift at the voestalpine Stahlwelt visitor centre in Linz is unique in Europe with the lift travel rails angled at 19° off vertical. The challenge for the engineering team on this impressive project was to accommodate the lateral forces that occur due to the extreme inclination.

The entire lift cabin is made of solid glass, and a special design was used for the doors because the cabin door passes the lift well doors at an angle. The all-glass panoramic cabin serves 7 floors over a height difference of about 30 metres.
Technical data
2,500 kg load capacity
7 floors
Travel height 24 m