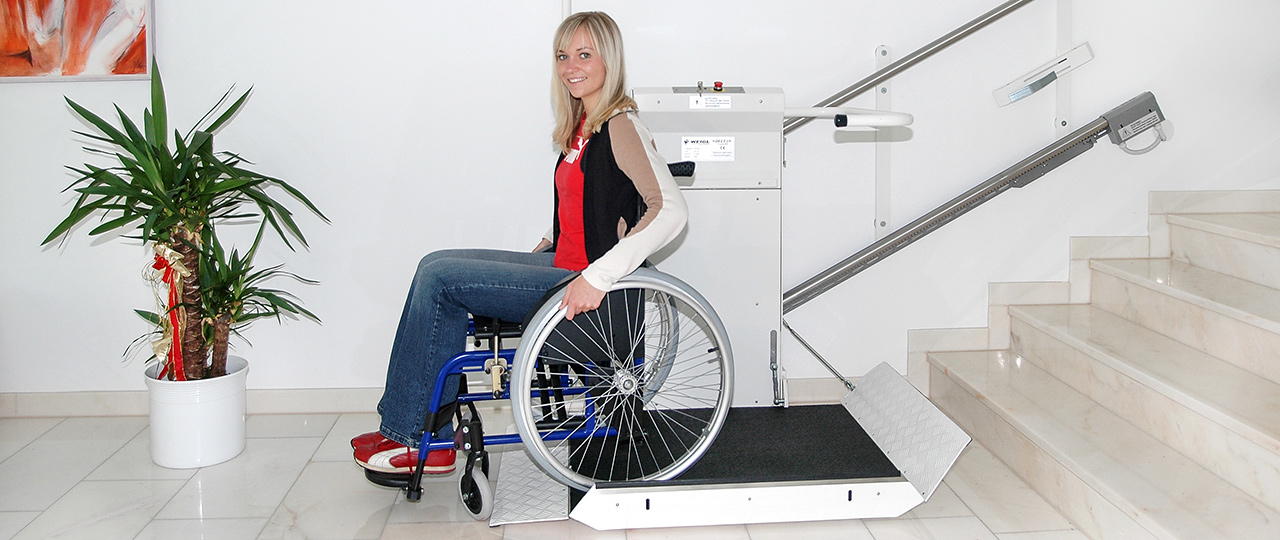 For straight stairs

DELTA

Our platform lift gives you back your independence.

The WEIGL DELTA platform stairlift is the perfect solution for your mobility. The lift is quick and easy to install and you will be impressed with the ruggedness of the platform's mechanical design and low maintenance requirements. It takes you safely up and down every straight flight of stairs without the help of others, allowing you to live independently in familiar surroundings at an incredibly affordable price.
Elegant and convenient
The Delta platform lift transports wheelchair users very conveniently over straight flights of stairs. A narrow design (folded up it is only approx. 25 cm wide) and low-noise operation are what makes it stand out.
Stainless steel travel rails - bright and clean
The DELTA's travel rails are made of stainless steel and the upper tube can also be used as a handrail for stair users.

The advantages of a DELTA platform stairlift
Quality product made in Austria
Unrivalled narrow design
The travel rail that saves the most space
Battery operation ensures a safe ride even if there is a power failure
Automatic charging
Electronic control
Fully automated platform
Low noise operation
No dirt from oil and grease
More equipment features
Modern and narrow
The DELTA integrates elegantly into your apartment.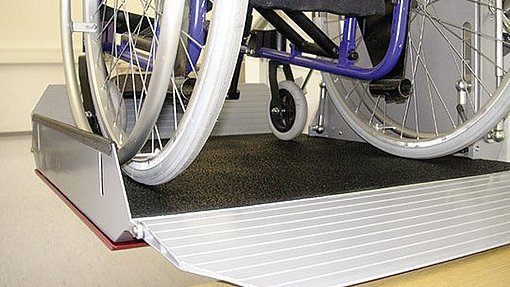 Intelligent
Automatic ramps ensure maximum safety during operation.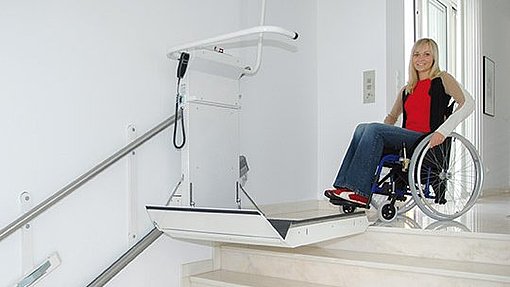 Safety
A fully automated platform and safety barriers ensure a comfortable and safe ride.