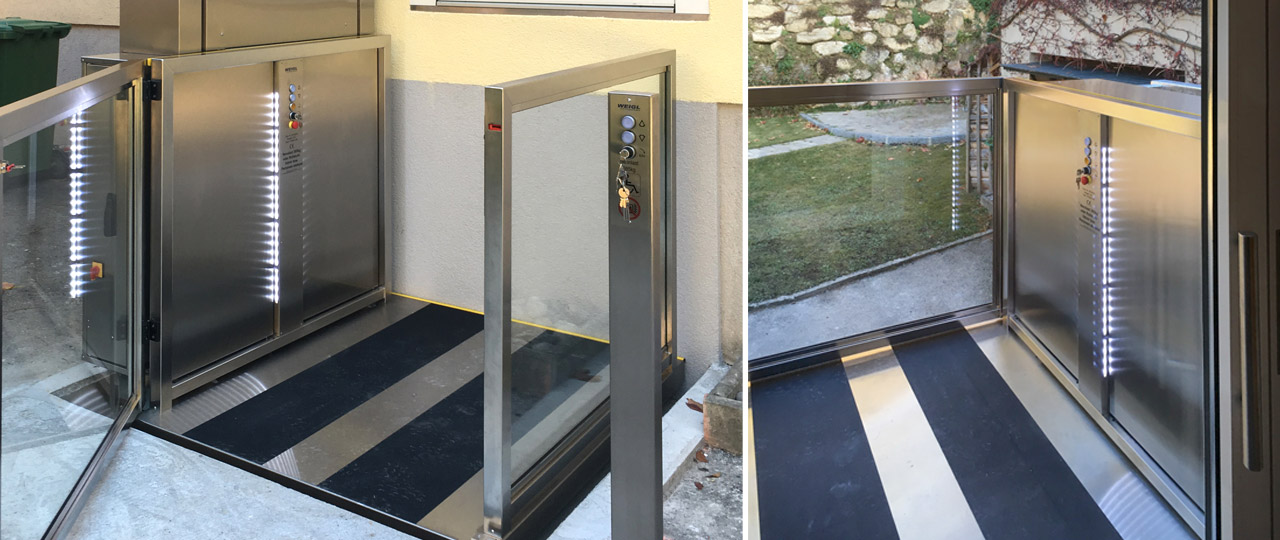 PROVEN TECHNOLOGY - EASY TO RETROFIT

VITMAX® AIR wheelchair lift

The VITMAX® AIR can be used both indoors and outdoors. The ingenious design of this wheelchair lift makes it extremely easy to install and so it is also perfectly suited for subsequent structural modifications. In addition to its quick installation and low construction costs, the VITMAX® AIR impresses with its proven technology.
OPTIMUM COMFORT
The interaction of stainless steel and framed glass elements gives the VITMAX® AIR an elegant appearance and makes it extremely resistant to the weather.

The VITMAX® AIR has the same low-noise drive system and high safety standards as used in VITMAX® home lifts .

It fulfils all the guidelines of the European standard EN 81-41.